Restaurant POS Billing Software
Bonrix Restaurant Billing Software – POS System
Bonrix Restaurant Management software provides desktop based and tablet based system for easy operation of restaurants.
This Bonrix Restaurant Billing Software is multi machine as as well as single machine desktop system supported on Hybrid environment Windows OS + Android OS
Bonrix Restaurant POS and Inventory management support GST taxation and GST Reporting. This software divided into three major portions.
1. POS for Manager – Desktop Software – Windows OS
2. Restaurant Table Order collection By Captain – Windows and Android Tablet
3. Kitchen Management – KOT Dashboard – Windows Desktop or Android SMART TV
Feature on Bonrix Restaurant Management System
1. Table Managment
2. Captain and Waiter Managemnt
3. Inventory Management
4. GST Billing and Filling
5. Table Order, Home Delivery, Takeaway
6. Backup
7. Business Reporting
1) Admin management, Account Management, POS, KOT, Captain Management.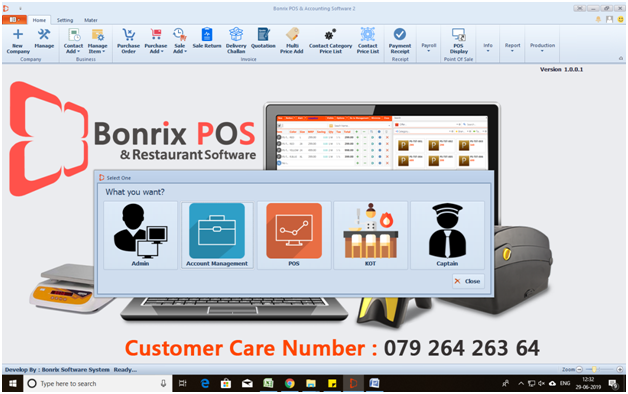 2) Admin Panel Login Page: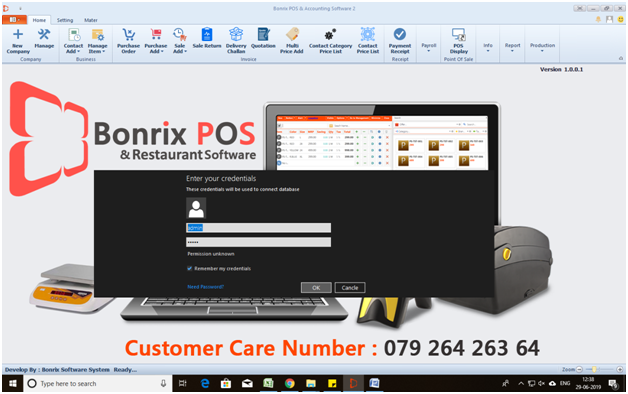 3) Admin panel > Company Profile Page: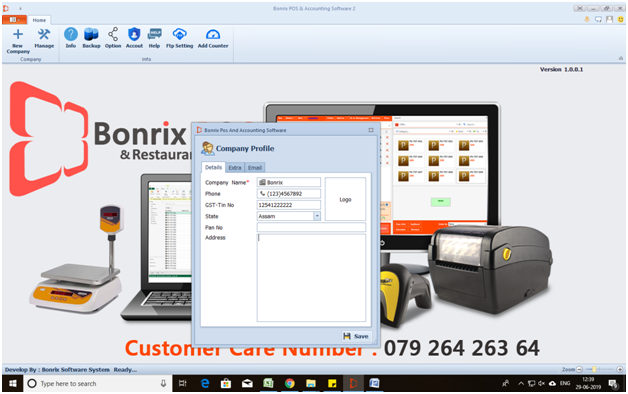 4) Account management Panel: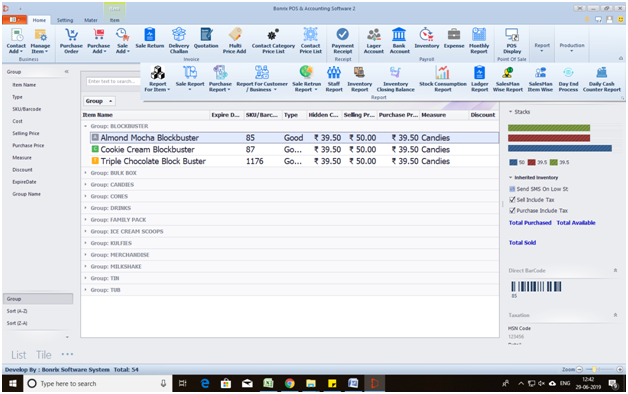 5) POS Panel: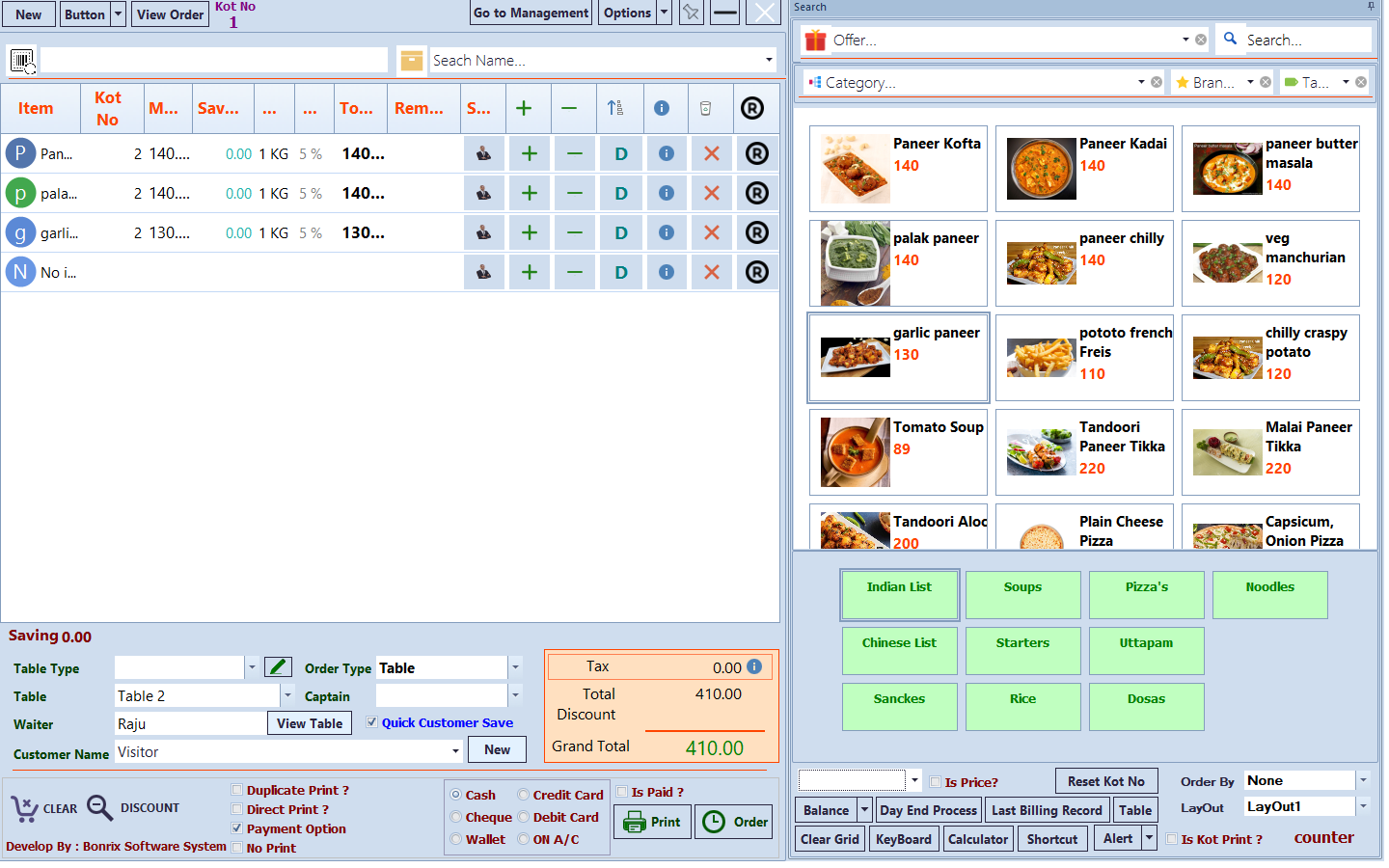 View Order: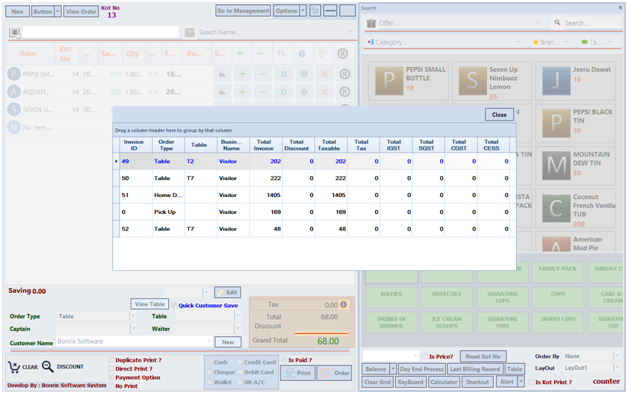 6) KOT Panel: Kitchen Order Tickets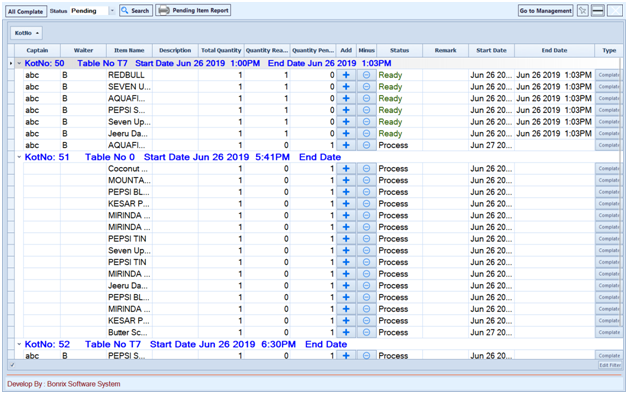 Pending Items List: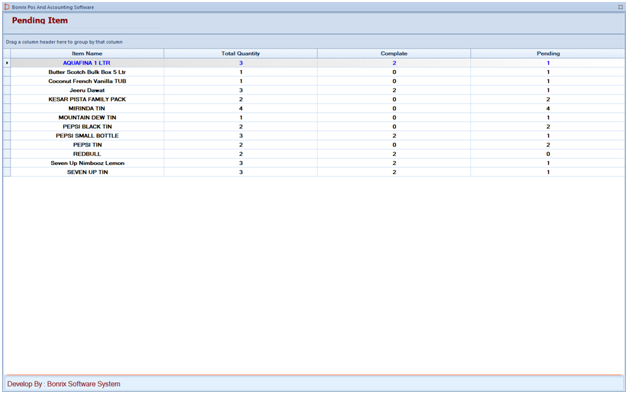 7) Captain Panel: You can use in Android Machine, Tablet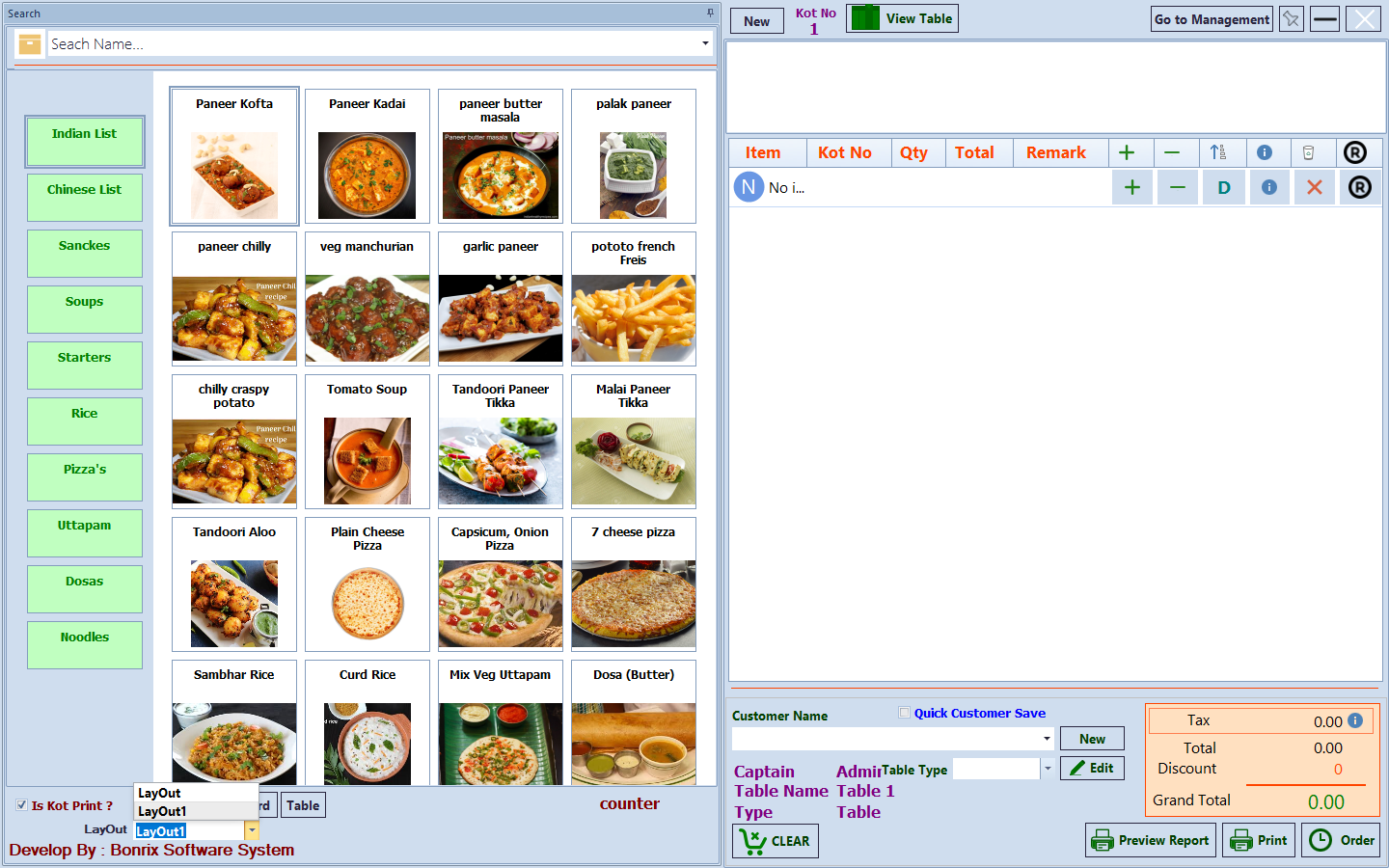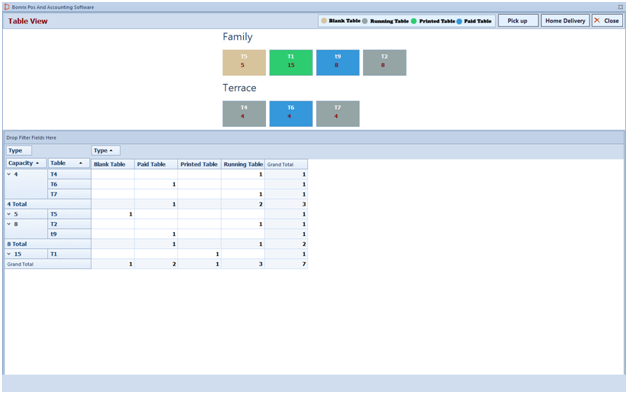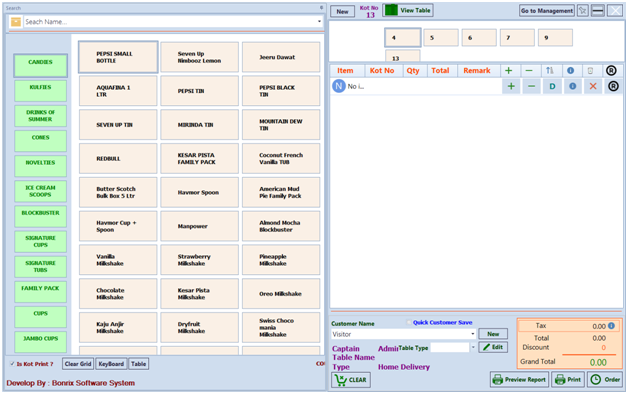 8) Reports:Sales Reports: Item wise, Category wise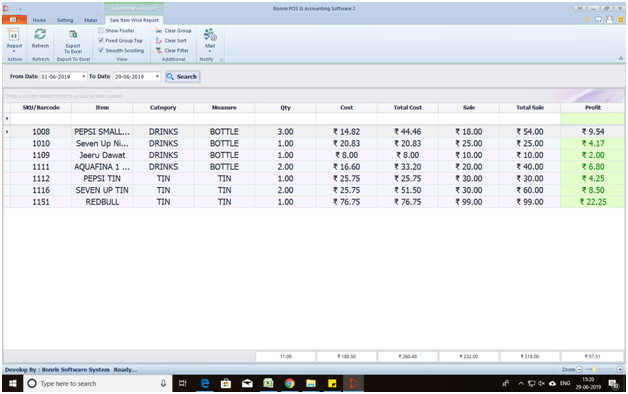 – Ledger Report: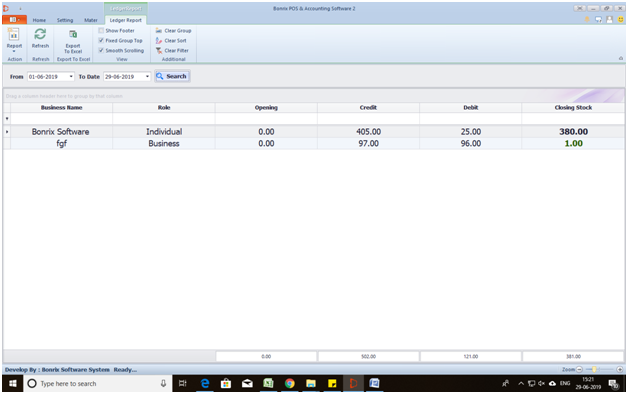 – Table Master
– Inventory Management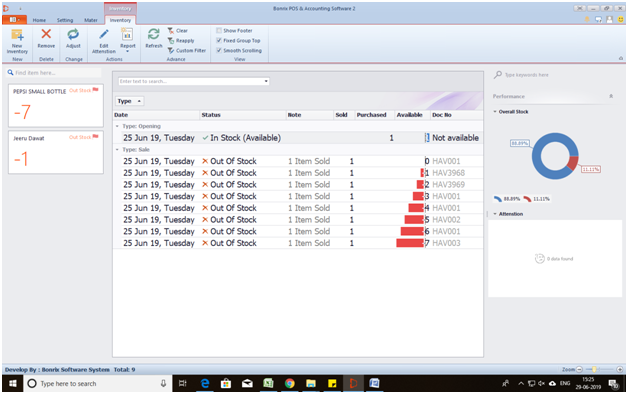 Invoice